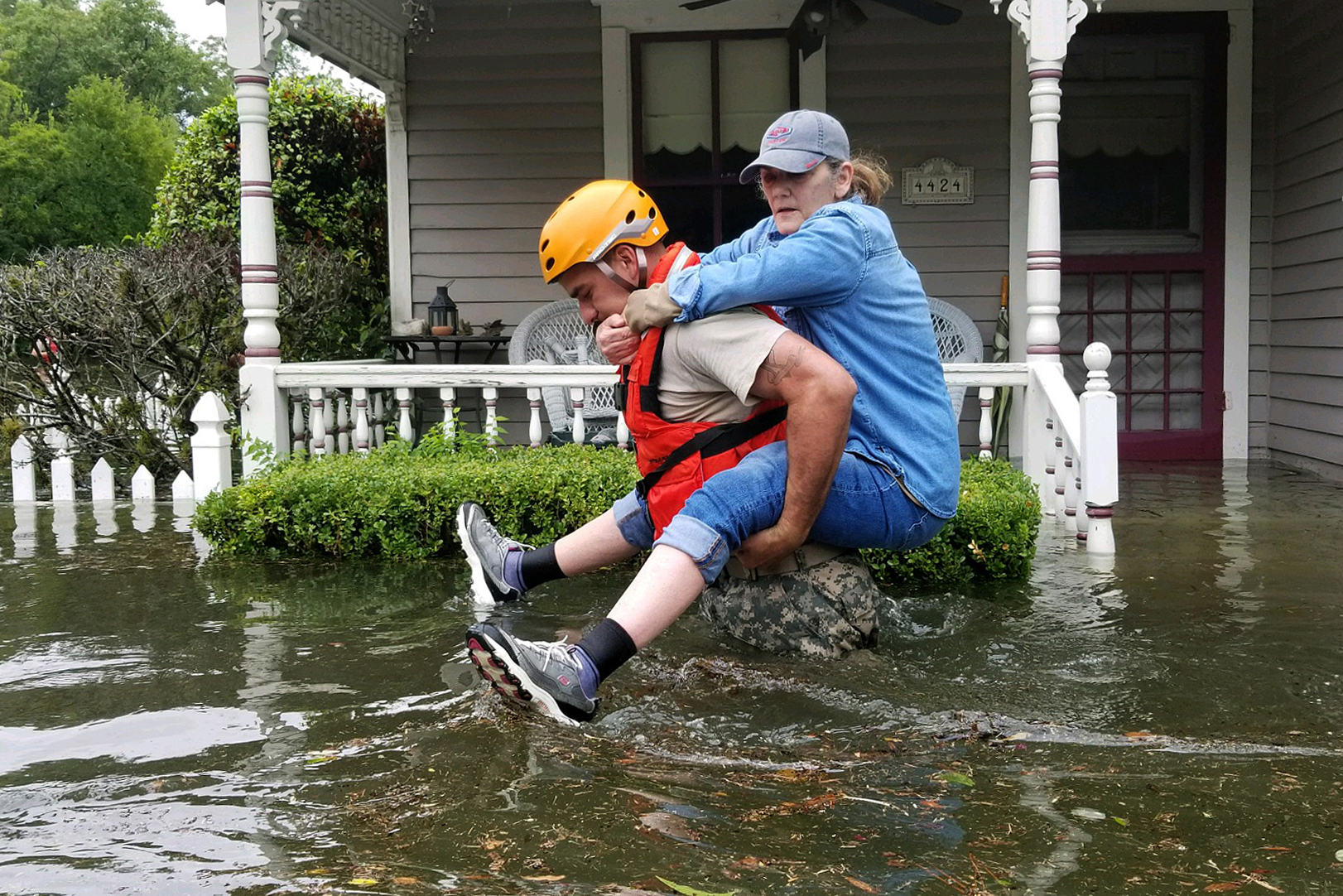 08.30.17

|

Faith, Hope, Stories, Grace

| by

Eneyas Freitas
Hurricane Harvey may have been downgraded, but the torrential rains are still pounding parts of Texas and Louisiana. Historic flooding has forced rivers and streams from their banks and submerged homes, churches, businesses and roads, stranding thousands of people. We are relying on the generosity of Presbyterians to provide financial and hands-on support to help the whole church stand with these communities and the Presbyterian family as it responds to its neighbors.
The needs for the response are great. God's people are once again called on to stand in the "GAP" — Give. Act. Pray.
GIVE: Please give generously to support Presbyterian Disaster Assistance's emergency response and long-term recovery work in the areas a ected by Hurricane Harvey. Designate gifts to DR000169-Harvey.
ACT: Put together Gift of the Heart kits for survivors in the a ected areas — hygiene kits and cleanup buckets are especially needed. For more information, go to pda.pcusa.org/page/kits/.
Contact the PDA Call Center to be noti ed of volunteer opportunities. Call (866) 732-6121 or email .
PRAY: God, our Shelter, be a strong presence in the lives of neighbors who, having survived the winds and rains of Harvey, now face grief, uncertainty and weary days. May our generosity in prayer and in tangible signs of support over ow more than oodwaters, to sustain your work of healing and rebuilding and to bring comfort and strength to those who su er. Amen.
Northeast's deacons and shepherding teams are leading the way in preparing The Heart Kits for Survivors. More info in how you can participate, please, contact Jacquie Zoellin -- Co-moderator of Deacons @